Dr. Dan – Dental Comedian and Speaker
The Dr. Dan Show is dental comedy for those who work in saliva!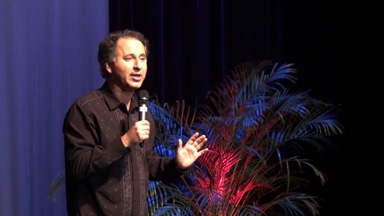 If you are looking for a hilarious addition to your next dental event, dental comedian and speaker Dr. Dan is your man. He provides relevant, industry-specific humor for the dental industry in a G-rated show that will have everyone opening their mouths wide as they laugh out loud.
The dental entertainer is the perfect prescription for adding loads of laughs to your next dental industry event. For over 20 years, dental comedian Dr. Dan has been upping the fun factor at the following types of events:
Dental Society Meetings
Dentistry Conventions
Dentist Study Clubs
Dental Corporate Meetings
Dental Industry Banquets
Dental Continuing Education Programs
Staff Appreciation Dinners
Holiday Parties
Office Referral Thank-You Events
Team-Building Activities
With over three decades in the dental industry, Dr. Dan knows how to see the humor in everyday situations affecting dentists and their staff. He has translated this into a current, relevant and hysterically funny show that combines G-rated stand-up comedy and parody songs that make everyone laugh.His signature show, "Spit Happens" is one hour long but can be adapted as needed for any event.
For more information about dental comedian, speaker and entertainer, Dr. Dan, or to book his hilarious dental comedy show for your next event, call 561-843-1617.